Searching for online style inspiration,fashion influencers you must follow. it's easy to fall down the black hole of Insta-hell. When you finally look up from your phone, you realise you've spent two whole days scrolling through feeds – and you're still in your dressing gown, with no idea what to wear (we've all been there). Which sort of defeats the point.
Well never fear, we've done the hard search for you. From our favourite fashion influencers you must follow read on for our definitive guide to the best fashion blogs (and more importantly, where to shop their looks).
Aakriti Rana needs no introduction. She is the most celebrated name on social media. She is the fashion influencers you must follow .Her stunning taste in fashion and her travel stories have made her one among the top 100 digital influencers. With being a content creator, she has got a great reach on Instagram and YouTube. The fashion blogger who is also a travel influencer believes in the power of social media as it makes people aware of the latest trends in the world. Not fashion but making memories while travelling is what makes her happy. She likes to interact with her fans about the lessons she learnt about life during her journeys.  
Aakriti is a lifestyle, fashion, travel and beauty blogger. She is a fashion influencer and a shutterbug by passion, an MBA and a graphic designer by qualification. Her dressing style has given thousands of followers on Instagram serious styling goals. If you're looking for some fashion inspiration and wish to revamp your wardrobe, then follow her.
A content creator which she is, her main focus has been in creating authentic and relatable content. She does not create content just for the sake of paid promotions. If not blogger, she revealed that she would be in the field of psychology. "I would study psychology and understand human behaviour to help people overcome all the stress they face. In this fast-moving competitive world and digital age, we really need to address the problems our younger generation is facing", said Aakriti. As far as social media hate is concerned, she has sympathy on the ones who write mean and nasty things as they are not happy by themselves. She likes to create a positive vibe around her and inspire people.
AAKRITI: The fashion influencer
"Make memories. They will last you a lifetime." This is what she lives her by and her Instagram feed is proof of it. With more than 600K followers on Instagram and 122K subscribers on YouTube, Aakriti Rana feels that a huge fanbase can help you influence more people but what sort of influence you have on people is of utmost importance. She also threw light on influencer marketing as a career option. As an influencer, Aakriti feels that if a person is true to his/her work than the scope for influencer marketing will be in huge demand. She creates the content as per the taste of the audience and that is the most important aspect to keep them updated with the best things around the world.
Today Aakriti Rana is the most successful name on the internet, she credits her peace of mind for the success. "You are successful when you find your happiness in every single day instead of wishing to be somewhere to be happy", she stated. Expressing gratitude towards her fans, Aakriti Rana revealed that it makes her happy that her content has helped to bring a great impact on people's life.
Also known as blogft.vee. She is 20  years old and was born on 16 NOVEMBER 1998 . She is Indianby Nationality. Currently she is living in Mumbai,India.  Her Zodiac sign is Scorpio. Along with being a Tik Tok Star, She is also a fashion influencers you must follow.
 She is known for her Beautiful Looks, cute smile, Style and hot Personality. She is a fashion influencers you must follow. The precious badge for being an ace tiktok comedian. She is also a style blogger  and is now a crowned "muser".
A fashion, travel and lifestyle enthusiast, Rajvee has 634k followers on her Instagram profile. Her personal blog which goes by the name 'BLOGft. Vee' is comprised of many fashions trends and tips so that her followers can make a change in their wardrobe and get to know various fashion hits and misses.
Jannat Zubair Rahmani (born 29 August 2001) is an Indian film and television actress. She started her career in 2009 but gained recognition through color's tv phulwa in 2011. She has also played the role of Young Phool Kanwar in bharat ka veer putra-maharana pratap and Pankti Sharma in Tu Ashiqui. In 2018, she was seen in Bollywood film hichki as one of rani mukherji's students.she is the most followed teenager.she is a inspiration to so many teenagers.
In her latest update on Instagram, Jannat has posted a gorgeous picture with an 'inspirational' status.
She has written, "Every damn brick that they try to throw at you, use it to stand on."
Recently, Jannat is seen a lot on TikTok where young actress has a following base of over 15 million followers.
Other than acting, Jannat Zubair Rahmani is a good singer and a voice artist.
Avneet Kaur is an Indian television actress. born on 13 October 2001 (age 18 years), jalandar
 She started her career with Dance India Dance Li'l Masters as a contestant. She then participated in Dance Ke Superstars. Kaur made her acting debut with Meri Maa, playing the character Jhilmil. Later, she was part of Tedhe Hain Par Tere Mere Hain.
if u want inspiration for fashion nd clothing.! This board is all about fashion..! And AVNEET KAUR is the best example of it..
A true fashionista with a penchant for luxury and elegance, Akanksha's blog has given us fashion looks that are unforgettable. What more? Her designer jewellery brand CIRARE is the perfect accessory store for prepping up our outfits and creating our statement as she does.She is a Fashion Blogger.
Adding on to the traditional forms such as advertising and public relations, influencer marketing has become one of the key pillars of marketing. The influencers are playing an important role in connecting with the audience and planning effective campaigns across various sectors for brands.She is the fashion influencers you must follow.
follow her at @akanksharedhu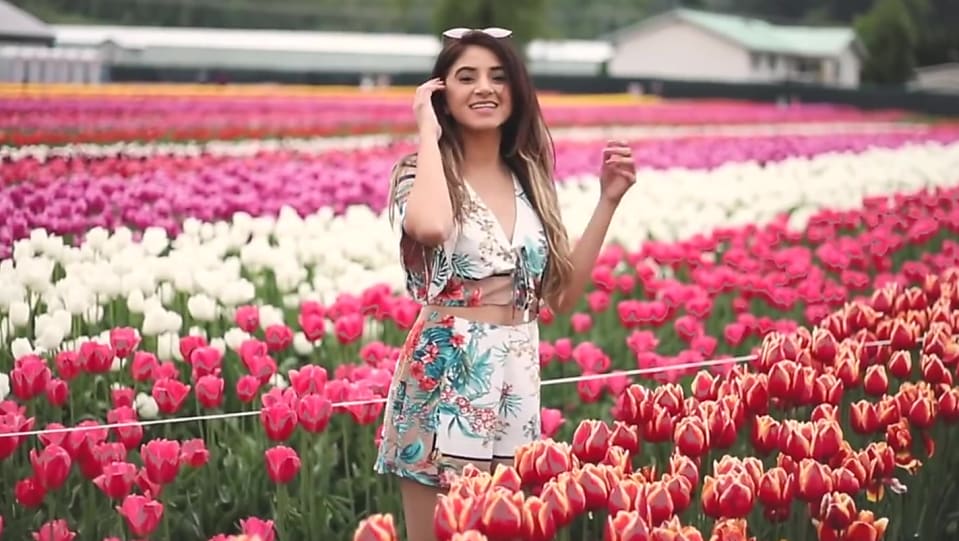 The Snob Journal is a blog which has inspired thousands of women out there – started by Aashna Shroff who has become a fashion icon now. Her style speaks volume about her dressing sense and combining class and elegance together. Her channel will take you through a collection of vlogs, hauls, lookbooks, and tutorials. You can visit her blog for beauty reviews, travel blogs, motivational blogs and much more. She is the fashion influencers you must follow.
One of the biggest names in the blogging sphere, we're sure a lot of you must be familiar with this cutie! But if you're not, let us tell you, Aashna's style game is super strong and almost everyone can identify with it. From cool, comfy casuals to smart, chic formals, on Aashna's instagram, you can find inspiration for any and every occasion!